Please join me in supporting Alex Stone's campaign: Support The Pix in Albany!

Here's the link: https://givebutter.com/2mB5wo/lisaschwartz

You can easily make a donation by going to the link above. Thank you 🙂
I have always loved this theater. Specially over the last couple of years, being able to watch the classics like Young Frankenstein or having date nights with 007(Goldfinger) . I still think one of the best experiences I have had with The Pix, was when Star Wars: The Rise of Skywalker came out. Opening night we went to go see the movie, we got our drinks, candy, popcorn. Found our sets and before every movie the owner Rod Bigner comes out and gives a little story/history/trivia. As it so happened that night, we had a guest who saw the first Star Wars: A New Hope(first one released) in that theater. He had seen every Star Wars movie in that theater, that's incredible. That is also saying something about this theater. There is a friendly, warmth about this place that is hard to put into words. You are always made to feel welcome, comfortable and being able to interact with everyone there and the movies is awesome.
Plus also they are massive fellow nerd over there!!
"Story:
We are Alex Stone, Tina Springer and Lisa Schwartz, three Albany residents who simply LOVE THE PIX and can't imagine our post-COVID-19 lives without it.
We are concerned about the impact of COVID-19 on cinemas nationwide and we don't want to see The Pix become a casualty of the pandemic. The Pix is seating at 50% capacity plus social-distancing between groups, and many shows have low attendance. To make things more difficult, Hollywood is releasing very few new movies.

The campaign's goal is to raise $18,000. This sum will offset the rent for the Pix for 11 months (November 2020 – September 2021) and pay the fees associated with this campaign. All funds will go directly to The Pix to help keep this wonderful community cinema alive.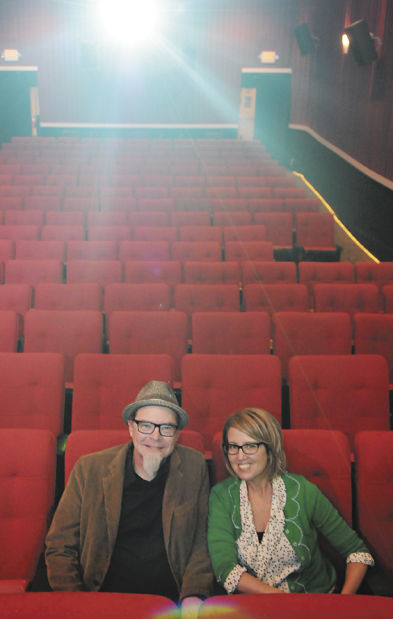 We are asking others who LOVE THE PIX to join us in contributing to this campaign.
Why do we LOVE THE PIX?
…So many reasons!
GREAT MOVIES!
WONDERFUL owners and staff!
Great popcorn with real butter (REAL BUTTER)!!!
STUNNING atmosphere – who doesn't simply love to hang out in the foyer?
COOL STUFF AND GAMES in the foyer.
COOL FURNITURE! COMFORTABLE SEATS!
El Jefes, quesadillas, jumbo hotdogs, frozen bananas, pie, truffles…
Beer, wine, cider, soda, kombucha.
ACADEMY AWARDS NIGHT with red carpet and costumes!
WHAT DO YOU LOVE ABOUT THE PIX? Let us know when you donate!!